If you're struggling to make mortgage payments, cannot refinance due to lack of equity, have less than perfect credit or stuck with skyrocketing interest rates, or need out of your home asap for any reason at all, we can help!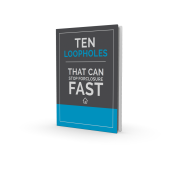 Sell Your House Even If You Owe More Than It's Worth
Fill out the simple form on this page for a FREE consultation to discuss your options to save your home from foreclosure. You'll also get immediate access to a FREE special report titled: "10 Loopholes That Can STOP Foreclosure Fast."
There's a good chance that we can be an "Approved Investor" with your lender and negotiate a short sale to buy your house BEFORE it goes to foreclosure. A foreclosure can ruin your credit and cost you tens of thousands or even hundreds of thousands of dollars. We have experience in this area so let us put that knowledge to work for you. It costs nothing...